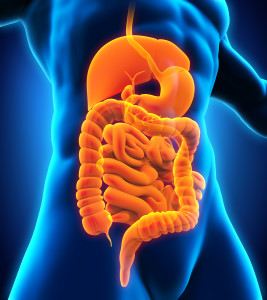 For those who have not experienced them chronic gut conditions may appear to be minor ailments.
In fact, aside from the obvious discomfort, gut conditions are associated with micronutrient deficiency due to malabsorption (1), fatigue (2), insomnia, anxiety and depression (3), osteoporosis, skin conditions & joint pains (4), headache (5), cognitive dysfunction (6) and even conditions such as Autism Spectrum Disorder (6) and ADHD (7).
Gut imbalances can adversely effect every system of the body: immune function (8), thyroid function (9), adrenal function (10), oestrogen levels (11), liver (12) and kidney (13) function, cardiovascular (14) and bone health (4). They even affect energy production at the subcellular level in the mitochondria, the powerhouses of your cells.
Functional and genetic testing may be helpful for determining the most effective support for chronic gut conditions such as:
Irritable Bowel Syndrome (IBS)
Small Intestinal Bacterial Overgrowth (SIBO)
Fungal infection such as candida overgrowth
Parasitic infections
Crohn's Disease
Ulcerative colitis
Acid reflux (GERD/GORD)
Intestinal permeability ('Leaky Gut')
Food intolerance or food sensitivity
Book a free no-obligation 20-minute telephone appointment using the box to the right to find out more about how Tom can help you or to book an initial consultation.
Please note: Tom does not offer medical advice nor is his work a substitute for medical care. In the interests of your safety you will be required to sign Tom's Terms Of Engagement.