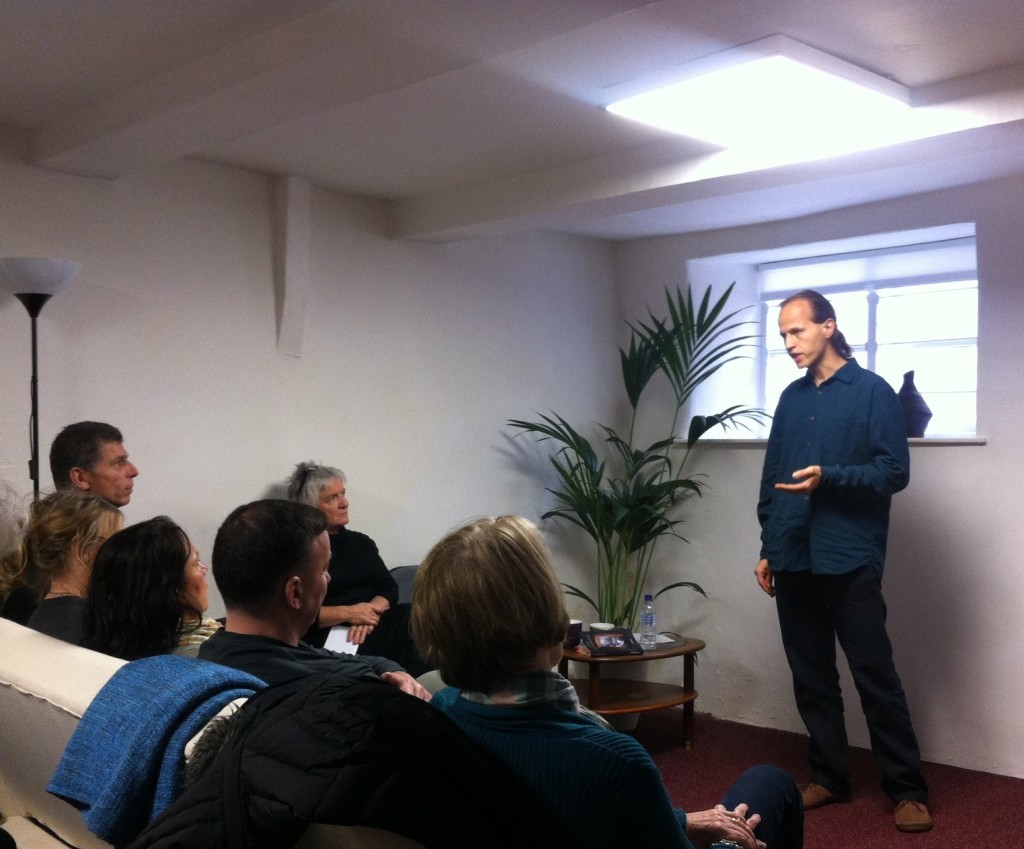 'Fatherless' Book-Reading, Talks and Networking:
10:30am-1pm Saturday 5th December, Studio One – Argyle House. Gandy Street. Exeter, Devon GB.
Phil Barber will be reading from his autobiographical book 'Fatherless' at this event on trauma and how to work with trauma. The event is aimed at therapists but open to all.
There will be 5 minute talks and 10 minute Q&A sessions from:
TINA HILL-ART – Counsellor on creative use of russian dolls
TOM SOKOLOWSKI – Wisdom Nutrition – Brain, gut & hormones – how treating the physical manifestation of trauma supports emotional healing
CATHY TOWERS – Body Therapist on body-held memory and release
SUE-CLAIRE MORRIS – Dance and Movement Therapist on depth work through shamanic journeying
You can now enjoy the video of Tom Sokolowski's talk
here
.
Gut-brain axis talk:
Learn how brain health affects gut health and how gut health affects brain health with implications not only for gut, mood and cognitive issues but also fatigue, allergies, weight loss, blood sugar balance, autoimmune conditions and hormone balance. Also learn about your 'second' brain and how it may relate to the ancient Chinese and yogic understanding of energy centres in the body.
You are warmly invited to:
The gut-brain axis and your second brain
on Saturday 11th June, 3:30-5pm at
Ola Chiropractic
5a Fore Street
Totnes, Devon
TQ9 5DA
There will be a short interval and the talk will be followed by Q&A and discussion.
This event is free of charge but space is very limited. If you know you want to attend please send me a message to reserve your seat and avoid disappointment on the day.
Watch this space, sign up to the newsletter or 'like' the Facebook page to be informed of more dates for this talk (coming to London soon and later to Exter), new blog posts and other events.
Tom can be hired for your events to present on subjects such as dietary and lifestyle advice for improved energy, cognitive function, mood, productivity, weight loss, fitness, gastrointestinal health, fertility, fibromyalgia and sleep as well as nutrigenomics & epigenetics.