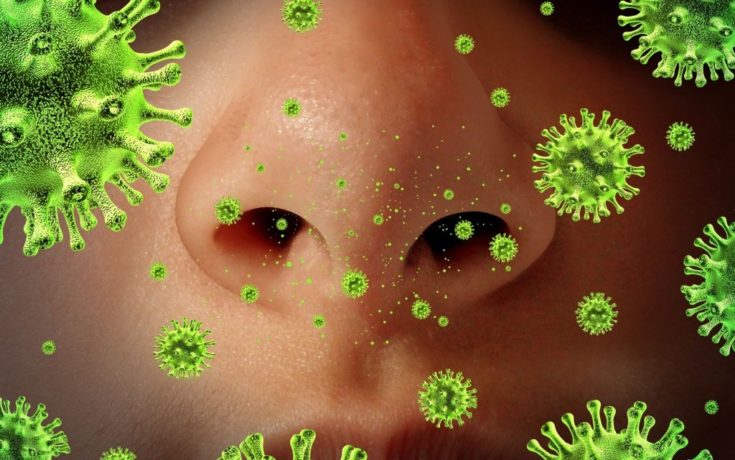 Allergies and autoimmune disease both arise from an overactive immune system. Autoimmunity may manifest in conditions as diverse as hypothyroidism (Hashimoto's disease), lupus (systemic lupus erythematosus), Sjörgen's syndrome, psoriasis, rheumatoid arthritis, type 1 diabetes, multiple sclerosis, ulcerative colitis and Crohn's disease . Autoimmunity and allergy can result in almost any symptom in the body, including (but certainly not limited to) pain and fatigue.
There is no recorded case of hay fever before the industrial revolution. This suggests that it is not just an inevitable inherited condition and various factors may together cause allergy. The parallel rise of autoimmunity suggests that it too is not just down to genetic destiny.
In fact professors Fasano and Shea-Donohue have demonstrated how environmental insults (such as toxins and microbes) cross a poorly functioning gut wall to cause autoimmunity in genetically susceptible individuals (1).
Tom investigates root causes of overactive immunity such as gut imbalances and infection, endocrine imbalances and toxic overload and differentiates between true allergy, food intolerances, food sensitivities, histamine intolerance and overload and multiple chemical sensitivity.
These causes may be found to have a genetic component which may indicate appropriate measures to optimise good health, vitality and wellbeing for years to come.
If you are looking for allergy or food sensitivity testing please discuss with Tom in a free 20-minute telephone appointment as to the accuracy and usefulness of the latest laboratory tests.
Book a free no-obligation 20-minute telephone appointment using the box to the right to find out more about how Tom can help you or to book an initial consultation.
Please note: Tom does not offer medical advice nor is his work a substitute for medical care. In the interests of your safety you will be required to sign Tom's Terms Of Engagement.