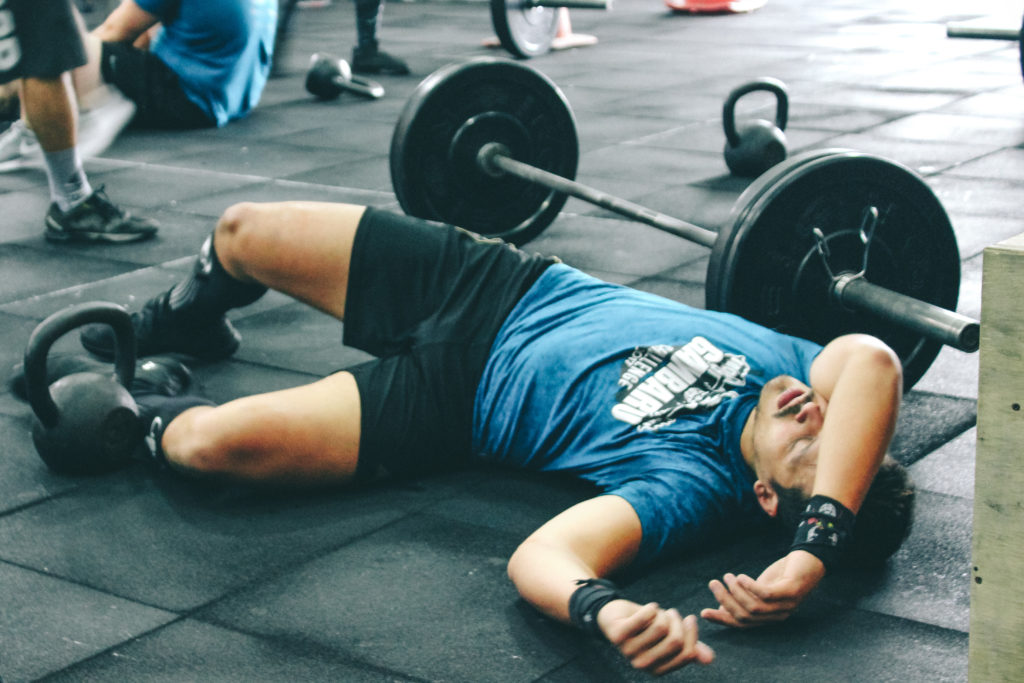 Anyone who has had Chronic Fatigue Syndrome or Myalgic Encephalomyelitis (CFS/ME) will have been on the receiving end of comments such as
"If you do a bit of exercise/dancing/socialising you will get more energy".
Is this really true?
My CFS/ME clients, if anything, push themselves too much. They want to have friends around but then find that even the effort of socialising leaves them bedbound the next day.
One of the hallmarks of CFS/ME is a long-lasting increase of symptoms after a minor exertion.
One of the hallmarks of depression is a reluctance to engage in physical activities (and social activities) and yet feeling better when exercising (1).
Another reason you may feel better after pushing yourself is because the exertion causes the release of your stress hormone cortisol which wakes you up and makes you feel more alive. Cortisol is also anti inflammatory and may mask the pain of any underlying injuries.
It may be, however, that you are using this cortisol high to mask underlying fatigue, with the long-term effect of causing your body to adapt by shutting down your thyroid and/or becoming insensitive to cortisol, a state commonly known as burnout. High cortisol will also cause you to lose bone mass as your body uses the protein in your bone to meet increased energy demands in time of stress (2).
The confusion between depression and CFS was one reason why CFS expert Dr.Sarah Myhill was sceptical of the 2001 PACE trial (3) in which CFS patients were treated with Cognitive Behavioural Therapy (CBT) and Graded Exercise Therapy (GET), which attempts to get patients used to gradually doing more and more exercise.
The psychiatric profession was effectively trying to prove that CFS is 'all in the head'. This may be symptomatic of a cultural paradigm which values constant activity (buying, spending, producing) above all else. As a result of the PACE trial the National Institute for Health and Care Excellence recommended GET for anyone with mild or moderate CFS (4) and public funds in the UK have been diverted from genuine CFS research and care into psychiatric 'treatment'.
Dr.Sarah Myhill's point was that these psychiatrists would be unable to differentiate depressed patients from CFS patients and this would skew the results since depressed patients do in fact feel better after exercise.
After a Freedom of Information Act request for the raw data from the trial it has become apparent that the results of the PACE trial were in fact manipulated and there was no statistically significant improvement in recovery rates with the 'treatment' (5).
On the other hand there is increasing evidence of real biochemical changes in CFS such as mitochondrial damage, inflammation, oxidative stress resulting in damage to fatty acids, proteins and DNA as well as low levels of anti oxidants and other essential micronutrients (6, 7, 8). Changes in gut flora have also been observed in CFS/ME patients (9).
Now this is not to say that psychological stress cannot be a contributing factor in CFS/ME and indeed the evidence shows that trauma is a contributing factor in some patients (10, 11). However, inflammation and oxidative stress that may partly originate in psychological stress themselves appear to cause stress hormone imbalances (12).
So what does this mean for those of us who do not have CFS/ME and who would therefore benefit from some level of exercise? At one extreme we have CFS/ME sufferers and on the other we have fitness enthusiasts and athletes who realise that more is not necessarily better.
When exercising the body undergoes stress which activates the Sympathetic Nervous System ('fight or flight or freeze'). In order to progress in athletic performance recovery periods are necessary and at these times the Parasympathic Nervous System ('rest and digest') must dominate.
One way of measuring this is Heart Rate Variability (HRV). Since your heartbeat is controlled by the autonomic nervous system (which is made up of the sympathetic and parasympathetic branches) it can reflect your state of recovery and need to rest. HRV does this by looking at the change in your heart rate.
You can now use your phone and an app such as HRV4Training to measure and track your HRV. This can help you understand when you will benefit from gentle or more intensive exercise and when you would benefit from resting. This is a great tool not only for sports and fitness enthusiasts but for anyone looking to balance exertion of any kind (such as travelling and work) with periods of recovery.
HRV can also be used as a stress reduction tool and for this purpose HeartMath can be helpful. For continuous monitoring of HRV you may want to invest in an Oura ring.
For those of us really interested in 'bio-hacking' I recommend a blood sugar meter. Blood sugar imbalance is a huge stress on the body but conversely stress will also affect blood sugar. Note, for example, if your blood sugar goes up after travelling or after some other stressor even if you have been following a low glycemic or ketogenic diet.
Optimal fasting blood sugar (when you wake in the morning) should be below 5 mmol/l and 2 hours after meals it should be below 4.8 mmol/l.
To find out more about how to balance blood sugar please watch the video below.
Related posts:
Blood sugar balance – the key to health, weight loss and stress reduction